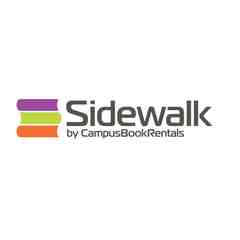 JOB DESCRIPTION:
Sidewalk is known for innovative technologies, products and services and for the people behind them. As our internal recruiter, you're charged with finding the most interesting and qualified candidates who bring an entrepreneurial spirit, a sense of scrappiness and a diversity of thought to all they do. You're responsible for finding candidates and then guiding them through our hiring process and connecting them to what it means to work at Sidewalk. You are creative and driven, with an interpersonal savvy that allows you to develop lasting relationships with both candidates and team members. You're also comfortable with numbers and drawing insights from analytics to make our hiring process smarter and more efficient.
Responsibilities
Develop strong relationships with candidates, understand their needs and help them find a fit at Sidewalk.
Conduct the majority of first-round interviews with Sidewalk candidates and be the primary screener for all candidates entering the Sidewalk interview process.
Identify and regularly cold-contact new candidates via e-mail and/or phone and produce first-round interview opportunities for candidates at Sidewalk.
Keep candidates continually informed with quality communications throughout the hiring process.
Keep the Sidewalk team apprised of and involved in recruiting by communicating information and status to fellow team members.
Requirements
BA/BS degree or equivalent practical experience.
2 years of work experience in recruiting, sales or client service role.
Preferred
Exposure to HR processes, such as interviewing and candidate evaluation.
Track record of demonstrating a strong work ethic, integrity and personal accountability.
Proven organizational skills with attention to detail and the ability to prioritize and succeed in an environment with competing demands.
Proven ability to take initiative, use consultative skills and build strong, productive relationships.
Excellent verbal and written communication skills, with an emphasis on tact and diplomacy.